Title: Dalish Barbarian AU (1-4)
Fandom: Dragon Age
Characters: Theron Mahariel ♂, Artemis Hawke ♂
Rating: M (L0 N3 S0 V0 D0)
Warnings: Nude dudes being ridiculous
Notes: maverikloki's Artemis Hawke, on the ground, and our collective Theron Mahariel, done up like a barbarian in lacy smalls. I feel like this should be the cover of one of Varric's novels. Assume Tabris is off camera cracking rude jokes with Fenris.

---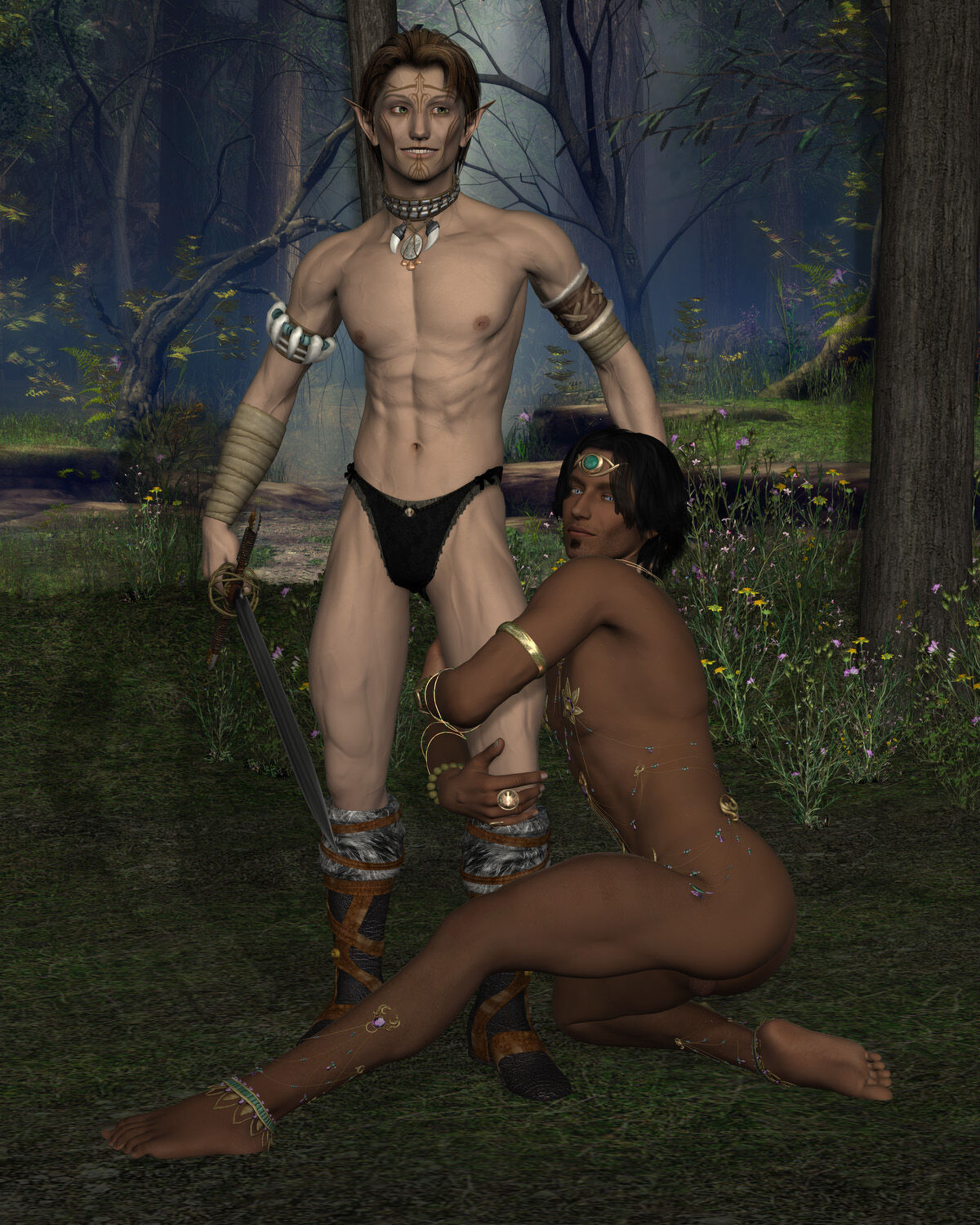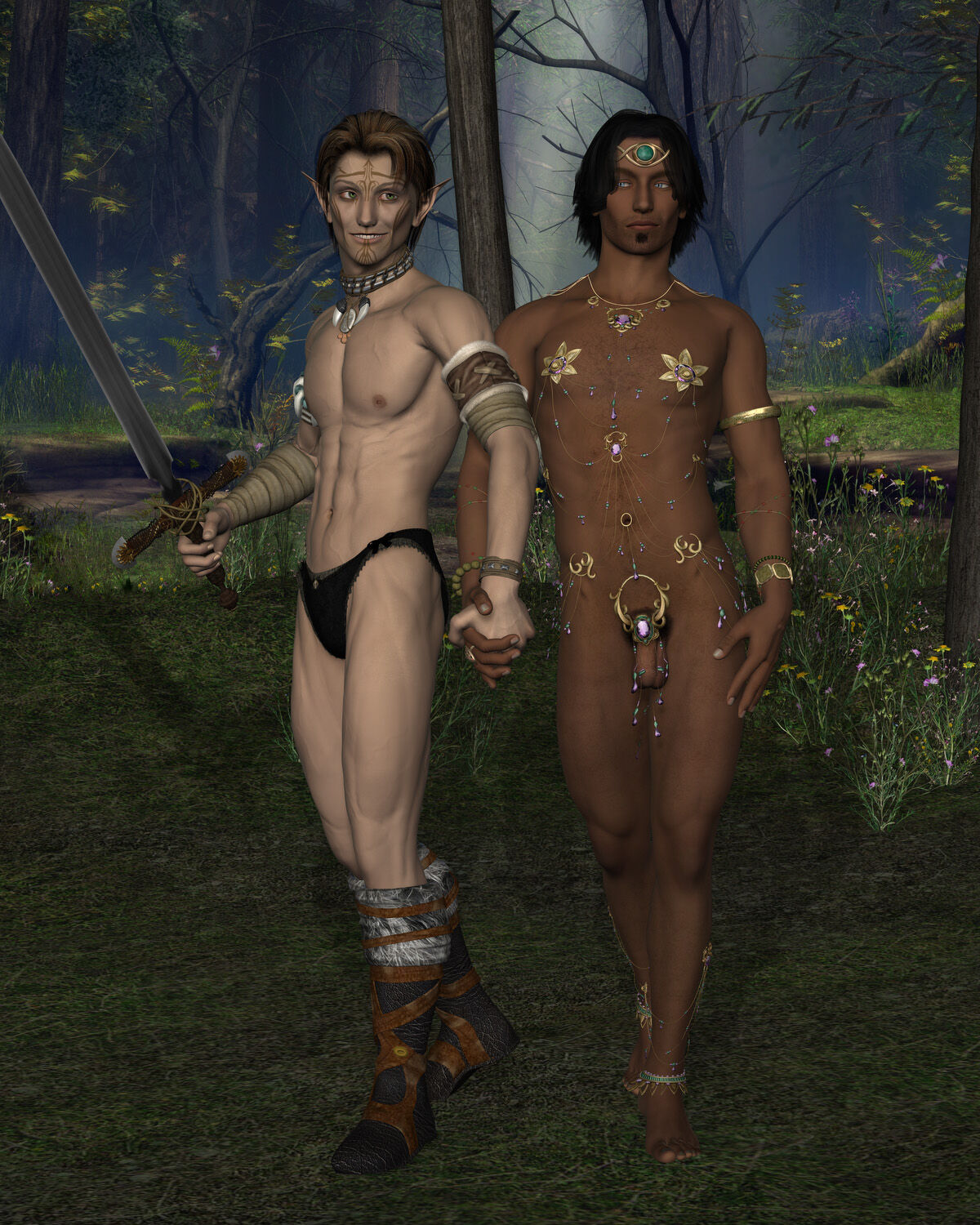 More of the same set of Theron and Artemis, because I am SO DISTRACTED by these two right now. There's probably going to be one more, before I go back to what I'm supposed to be doing. Consider this the answer to 'what the fuck was Artie wearing in that last one, anyway?'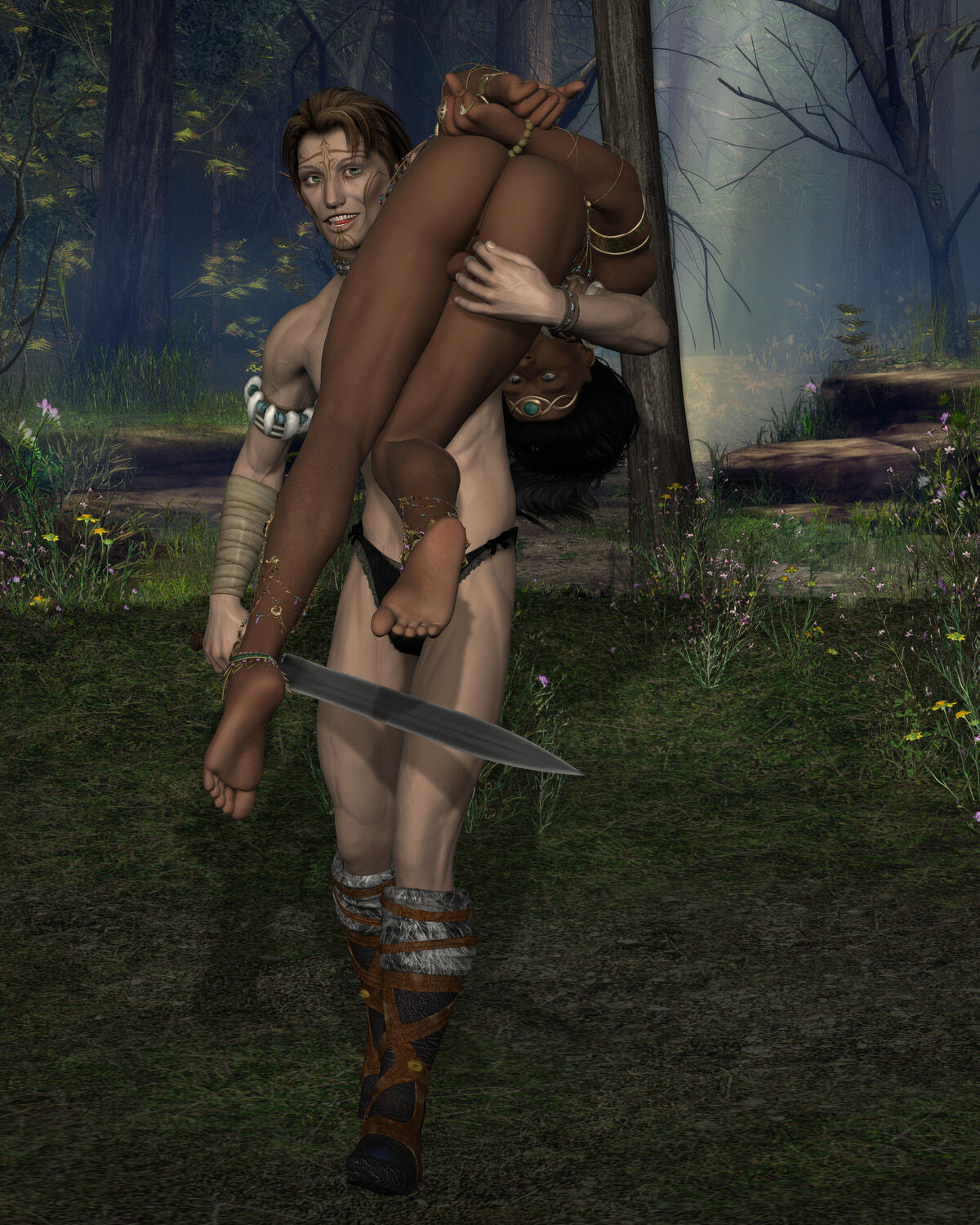 I like to call this one 'OH MY GOD THERON IF YOU DROP ME I WILL FORCE PUSH YOU THROUGH A TREE'.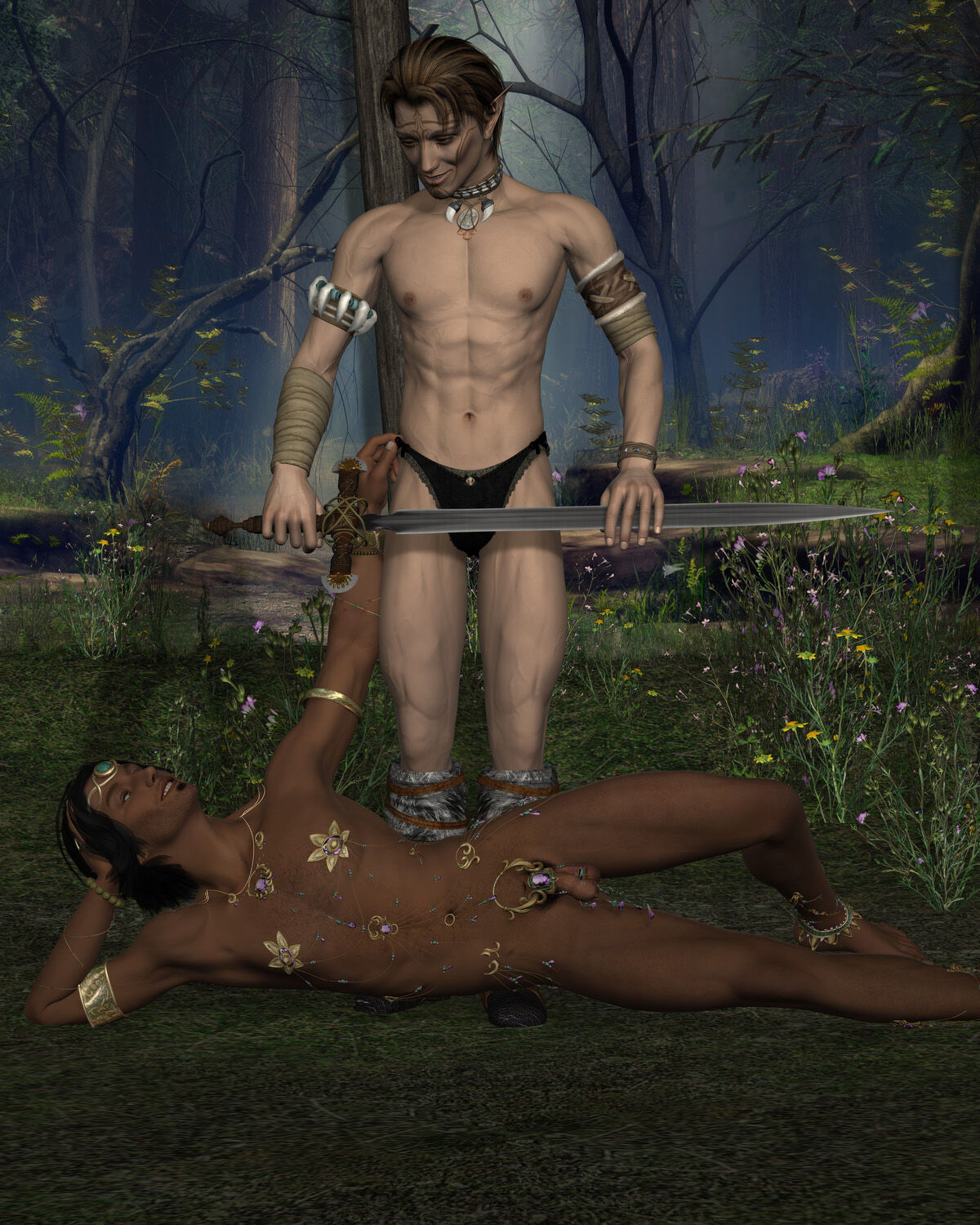 OKAY. Last one of this series, I promise.