[ Sky – Master Post ]
Title: Front Cover [Part I]
Fandom: Sky
Characters: Lir, Baron, Severen, Arkady, Betty
Rating: T
Warnings: I think you can see Betty's underwear.
Notes: This goddamn render… I'm going to run a defrag, clear out all my temp files, and reboot the machine, tomorrow, and then try again to get this closer to the 300ppi I'm expected to deliver for the damn covers. Highest resolution I've been expected to produce, to this point, was 100ppi, and I can barely get it to render that large, without crashing. (And that's a small image, for the record — 613×925, which is what you see here.) Anyway, you guys have been watching me fight with this base image for months. The argument persists.

---
With noisy outer glow on the title: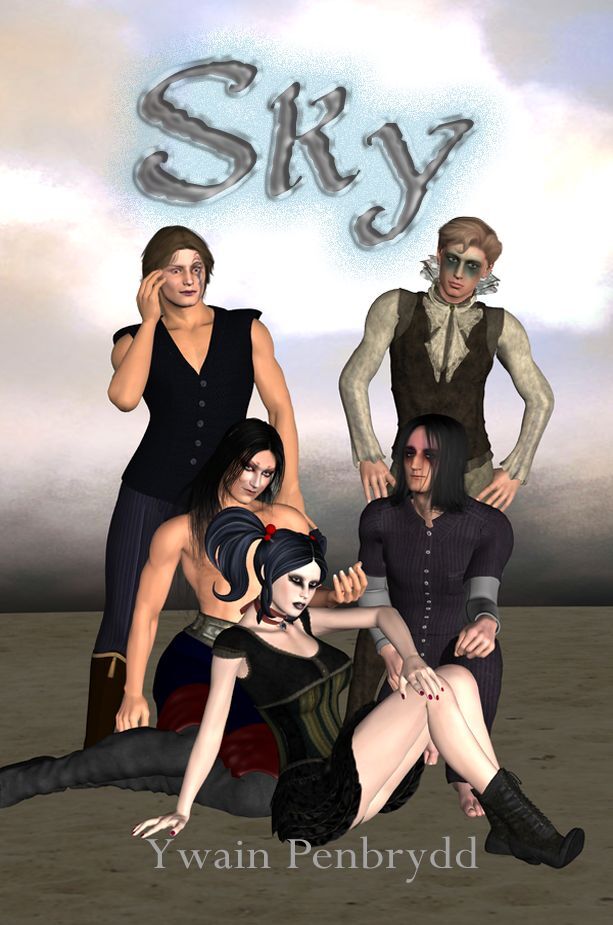 Sans glow: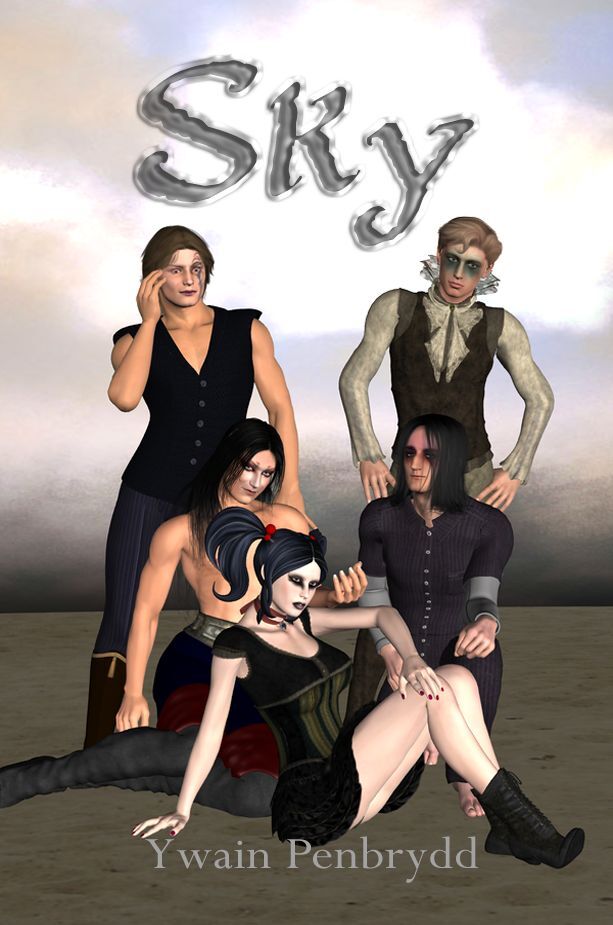 Fonts are Gothic Ultra Trendy (200pt) and Perpetua (36pt). I'm not entirely happy with this cover, so far, but I'm tired of looking at it, right now.