Title: More Like Him Every Day
Fandom: Potterverse
Characters: Lucius Malfoy, Orion Lestrange (OC), Finnegan O'Ruadhain (OC)
Rating: G- (L0 N1 S0 V0 D1)
Warnings: Finney's not wearing a shirt, there's some drinking of beer.
Notes: A birthday present for ospreybagman, over on LJ. Orion Lestrange (OC son of Rodolphus and Bellatrix) hanging out in a bar with his … sort of uncles, Lucius Malfoy and Finnegan O'Ruadhain (OC cousin of Rodolphus). I suspect you might have to be familiar with the AU we played in, for any of this to make sense.

---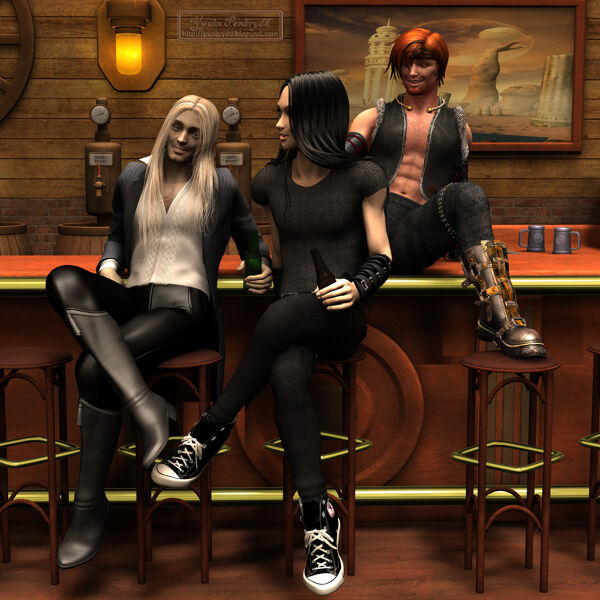 "And that was so COOL!"
"He gets more like his dad every day, doesn't he Finney?"
"Sure, he does. Keep it up, boyo; your dad's a real killer."
Beer goes everywhere, as Finnegan looks at Lucius, Lucius looks at Finnegan, and one or the other of them manages to choke out 'dynamite with a laser beam', before they dissolve into hysterical laughter.Β