Title: Test: Frego of the Sylvestre
Fandom: N/A
Characters: Frego of the Sylvestre
Rating: M (L0 N3 S0 V0 D0)
Warnings: There are almost clothes in this image… almost.
Notes:
Sargantas's OC, with whom I have taken forever. I'm still not quite happy. I think the colours are still a little off, on the leaves. I'm not sure about the hair, but I've been through about ten hair props, and this one's the best, so far. No postwork, but also no glitches that aren't no-brainers to fix in post.

---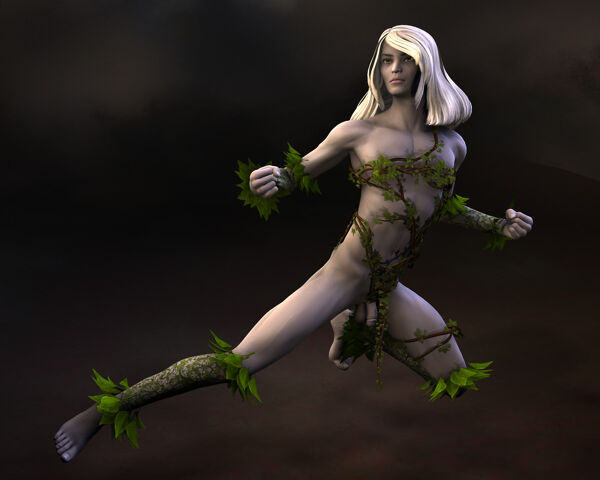 [=EDIT=] 2013.02.19: Tried mixing and matching some more hair. Added the leaf skirt.