Title:  The Green Knight
Fandom:Arthurian Legend (Gawain and the Green Knight)
Characters: Lord Bertilak
Rating: G (L0 N0 S0 V0 D0)
Warnings: None
Notes: Lord Bertilak was the champion for tonight's tournament, at the Inn.

---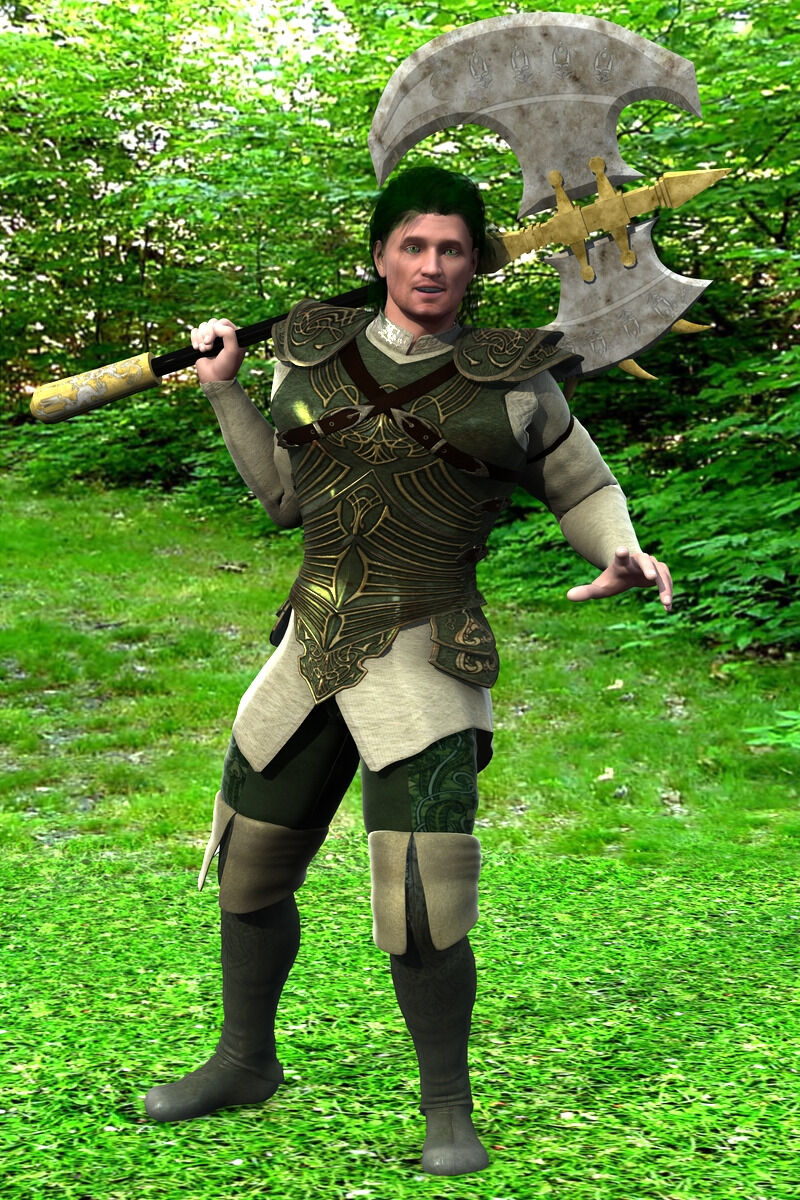 "A tall and broad-shouldered man, his mid-length greenish-black hair tied back. Bertilak seems strong and rather quick, despite his visible dedication to good food and beer, and despite the bit of weight he carries, he appears to be a competent champion. He is devoted to his wife, and sometimes uses her to unsettle his competitors."