Title: My Runtime is Fulla Beeeeees!
Fandom: N/A
Characters: A drow girl, a bee girl, a bee
Rating: G (L0 N0 S0 V0 D0)
Warnings: … You had to be there.
Notes: So, it's time for the June freebie challenge over at the DAZ forums, and I, uh, got inspired… There's some bee-flavoured mayhem on page 8. The theme is supposed to be 'summer fun', and I'm not rightly sure you can tell this from spring, but it's definitely fun… with bees.

---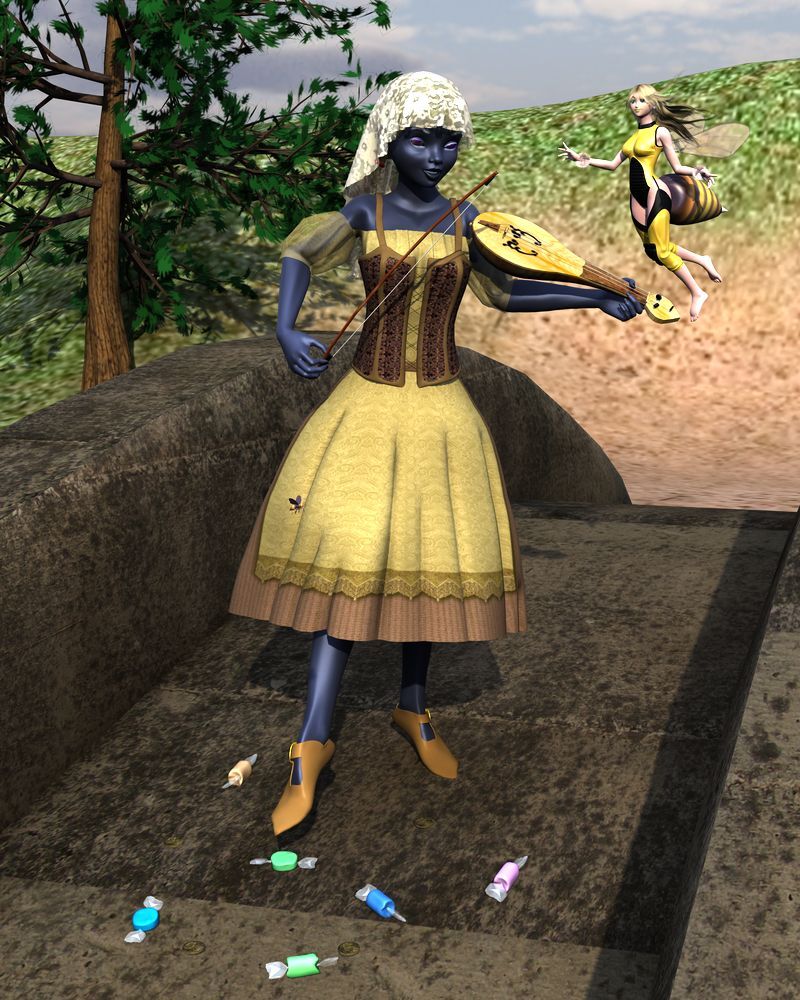 Reshot to make the coins more visible, as requested: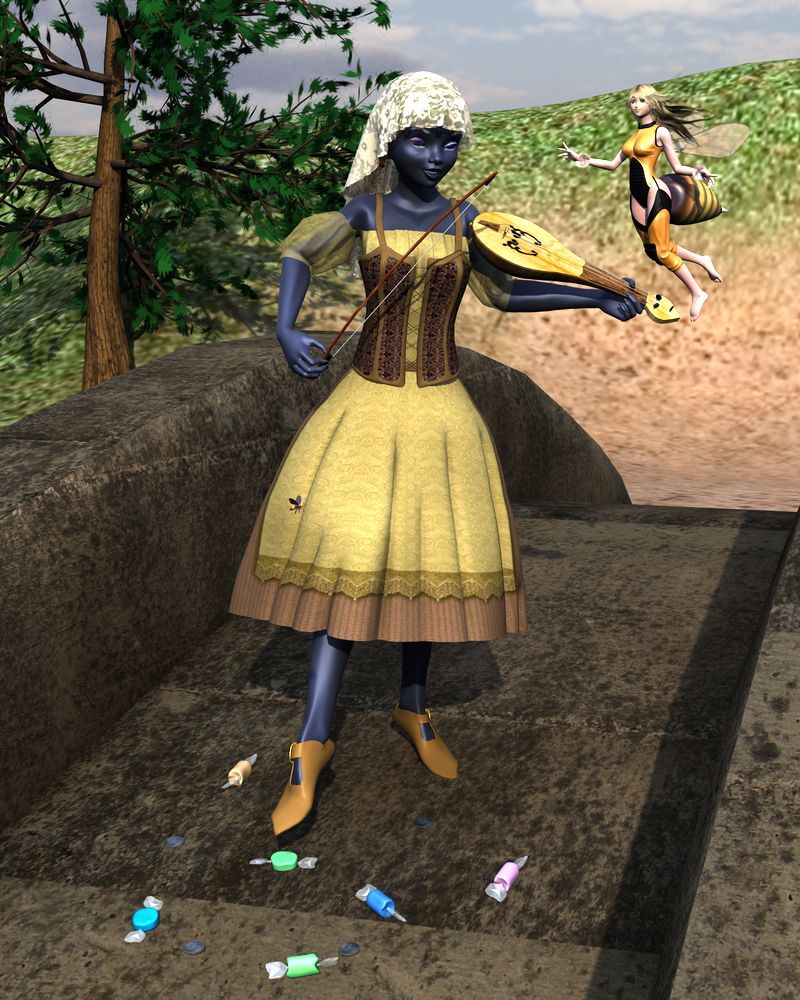 Figures
Sara
Aiko 3 (From the Anime Star Fighter bundle)
Hair
Simple Hair Pooet A pooet for Sara
Mitsu Hair for Aiko 3 (From the Anime Star Fighter bundle)
Clothing
Mech Girl for Aiko 3 (From the Anime Star Fighter bundle)
Q-Bee for Aiko 3
Tavern Wench Outfit for Sara
Royal Sara Outfit
Shaders/Textures
Cloth FX (Now in the Ultimate Shader Bundle)
Sha's Shaders
Grandma's Jewelry Box
Aged Concrete
Drow Skin Shaders for Sara
Props/Set
Bee
Apothecary Terrain (Apothecary)
Soprano Rebec and Bow (Musical Instruments)
Oak Tree (Shrub and Trees)
Dollar Coin
Trumarcar Freebie
Candies
Not Freebies
LDP2 (I'm utterly balls at lighting anything, ever.)